Waxing as a Hair Removal Method
One of the better-known methods of hair removal is waxing that is used equally well by men as well as by women. It has a number of pluses in that it can be performed in privacy, though a visit to a salon may also be desirable. Nevertheless, waxing is increasingly becoming a method that is used for hair removal, whose popularity is growing in all parts of the world.
First off, it is necessary to fully understand what waxing hair removal really means, and then follow certain guidelines so as to avoid needing to deal with side effects. Waxing is useful for removal of unwanted hair from the body, though results can vary from instance to instance, which in any case are generally very satisfactory.
And, the effects may last from three to eight weeks depending on individual skins as well as type of hair as also the growth rate of the hair in question.
There is need to exercise care before waxing at home, and you must follow instructions of the product to the T. It means heating the wax and also adhering to any time limits stated in the instructions. It is also necessary to check the product's temperature before application so that you don't burn yourself in the process.
Also, ensure that the area that you are going to treat should be absolutely dry and the application should be performed in the direction in which the hair grows.
In this form of hair removal you should place an enclosed strip over the waxed area and a tiny portion of the strip should be free of wax because you will need to pull off the strip in a direction directly opposite to that in which the wax was applied. Also, in this form of hair removal remember to pull the strip back towards you rather than in an upward direction as this will help in preventing ingrown hair.
Waxing works well as a form of hair removal on every type of skin as well as on all hair lengths, though best results will still be evident only when applied on hair that is not more than a quarter inch long, which means you should try and trim longer hair to this length before applying the waxing method. Also, be careful that you do not use this method of hair removal on open wounds, or on damaged areas of your skin.
You also should not shower before applying the waxing hair removal method, and after the waxing procedure, you must remove excess wax remaining from the treatment. Also, to avoid infections, do not touch the skin for a while following the waxing treatment.
Keeping in mind these do's and don'ts you should get great results from your waxing hair removal method.
Threading Hair Removal
If you are getting tired of shaving, waxing and tweezing to get rid of unwanted hairs around your face, the best solution for you may be the method of threading hair removal. The threading hair removal is popularly known in Arabic as "khite" and "fatlah" in Egyptian. Also, threading as a method to remove unwanted facial hairs is a popular choice in India.
A Brief Background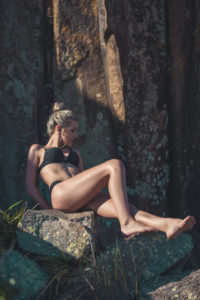 Threading hair removal is not as popular in western countries as compared to other parts of the world. It is considered to be an ancient method of removing unwanted facial hairs with the use of thin, twisted, pure cotton threads that are being rolled over on the face area like your forehead for untidy hairlines, moustache, eyebrows, and upper lips while at the same time, it plucks the unwanted hairs. And due to the popularity of threading hair removal nowadays, we could see spas and salons almost everywhere that offer the service.
The practitioner or the one who is doing the threading hair removal holds one end of the thread by using his or her teeth and the other end by the use of the left hand. The middle part of the cotton thread is to be looped through the middle and index fingers of the right hand. Now, the loop serves as a trap for the unwanted hairs and pulls them off from the skin. Most people prefer threading because of the natural straight lines it produce after the pulling as compared to tweezing.
What Can You Get From It?
Aside from the fact that threading hair removal is far much faster than tweezing, it is also significantly less painful. Also when you compare it to waxing, the threading hair removal is also less painful but of course, a bit more time consuming. It is considered to be an inexpensive way to shape your eyebrows. Another benefit that you can get from threading is that, it has the advantage of plucking which could make the results last for more than two weeks for up to eight weeks.
Probably the downside of threading hair removal is that since it has only been nowadays that it is becoming popular, it is so hard to look for an experienced aesthetician to perform the method. It is also considered to be as painful as plucking or waxing and could also cause itching after the procedure. There are other side effects like folliculitis or a bacterial infection affecting the hair follicles, skin reddening or puffiness, and sometimes, it could cause a change in the color of skin pigment.
---
---
The Truth Behind Permanent Laser Hair Removal
If you want freedom from shaving, tweezing, hair removal creams, waxing, threading, and other temporary means of eradicating unwanted hairs, the best answer for you is the permanent laser hair removal. Epilation or the removal of unwanted hair, including the parts of hair below the skin surface was already being performed for experimental reasons twenty years ago. It has now been commercialized and introduced to the market during the 1990.
Laser hair removal methods are sometimes referred to as "phototricholysis" or "photoepilation". Other methods of permanently removing unwanted hairs is through the use of light-based epilators like the Xenon Flash Lamp that produces an intense pulse light and is the most popularly known method and we call it laser hair removal though it does not use laser per se.
Laser hair removal can be the best solution for people who have bumps, ingrown hairs, and darker skin brought about by shaving.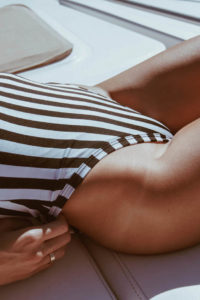 Advertising Permanently
There is a misleading concept when advertisers say that laser methods of removing the hair are permanent. The truth is that the advertised permanent laser hair removal is false since most of the laser treatment only uses IPL or Intense Light Pulse machines and does not eternally make your skin stop producing unwanted hairs.
The advertised permanent laser hair removal is misleading in the sense that, the treatment only reduces the hair permanently and not permanently removes it. In the year 1998, to somehow give light to the issue that the permanent laser hair removal is causing, FDA regulator, Richard Felten issued a clearance to only advertise the words "permanent laser hair reduction" instead of "permanent laser hair removal" since the treatment lets the hair grow only lighter in color and finer.
One needs to follow up with electrolysis to completely clear out the unwanted hairs in the skin area.
Six to eight sessions of treatments should be done to achieve a significant hair removal. However, there are other factors that are to be considered as to how many treatments you need to undergo to like your skin color, texture of hair, the area to be treated, and history of temporary methods that you used to remove hairs.
So if you are really looking for a method to remove unwanted hairs, always remember that there is no truth in advertised permanent laser hair removal but there is still a way to permanently get rid of them.
Only electrolysis is the only method of permanently removing hair and it has been in use since the past 125 years. It treats the hair one at a time and it would take a long while to treat a certain area.
Most people would have their unwanted hairs be treated first with IPL or the Intense Light Pulse or laser and follow it with electrolysis for a permanent result.